Staying near the forest of Broceliande in Southern Brittany means immersing yourself in the fairytale world of Merlin the Enchanter, King Arthur and the Knights of the Round Table. Do you want a magical experience and an unforgettable holiday? Welcome to Caro in Morbihan, at the Domaine de Kervallon.
Here in Broceliande everything is done to return to childhood, knights, korrigans, the White Lady, the Vivian Fairy, Merlin the Magician! Who hasn't dreamed one day of being in the middle of this fantastic land. Start your journey with the door of secrets which will transport you to the middle of the legends, then follow your intuitions, the valley of no return, the Barenton fountain, listen to the secrets of the Guillotin oak and perhaps you will be surprised to find meet druids at the bend in the road!
Rent a mobile home near Paimpont and Campénéac
If you are looking for luxury accommodation at the gateway to Brocéliande, near Paimpont Abbey and Campénéac, the Domaine de Kervallon welcomes you for a dream holiday in Southern Brittany with your family or friends. Our Broceliande campsite offers mobile homes and unusual accommodation such as chalets, Mongolian yurts, gypsy caravans, lodge cabins, safari tents and tree houses for between 2 and 7 people. Our fully equipped mobile homes are distinguished by their modern design, perfect integration into the environment and excellent furnishings. The Domaine de Kervallon is equipped with facilities to brighten up your stay and that of your children: aquatic area with Heated swimming pool, slides and paddling pool, spa, bowling alley, children's playground, ping-pong tables, grocery shop, mini club… Take part in all the activities proposed by our entertainment team and enjoy the warm atmosphere of an open air hotel!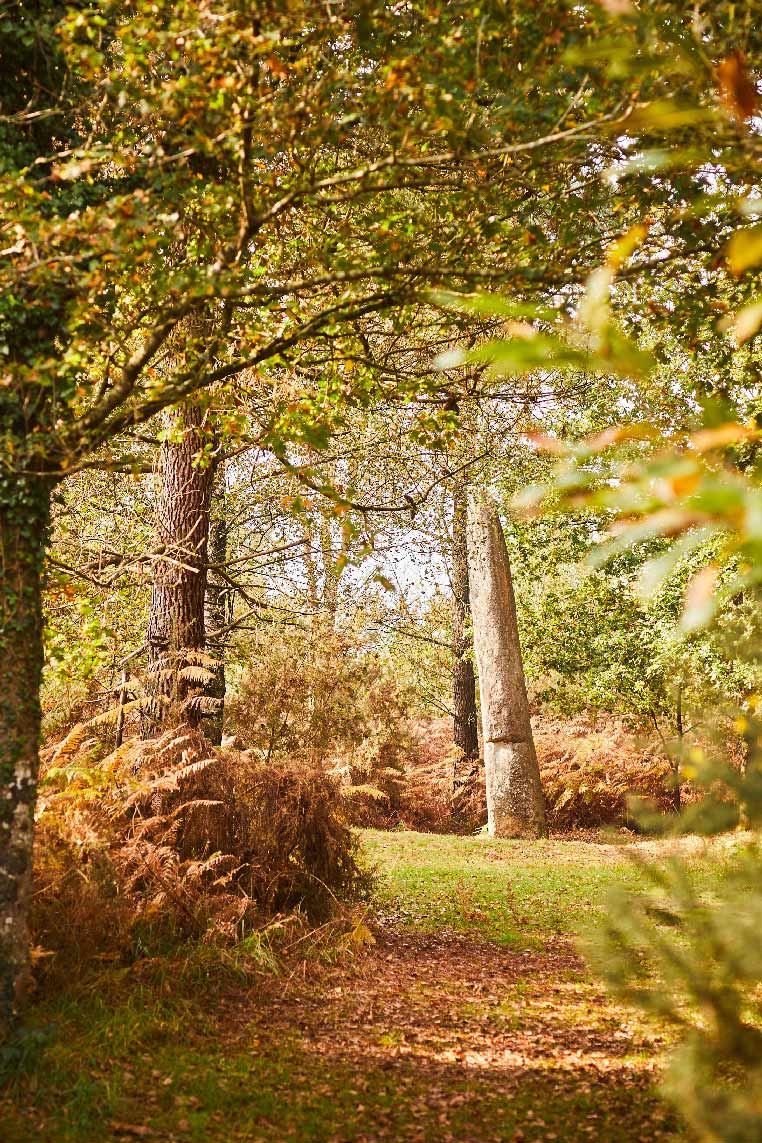 Visit the forest of Broceliande
Have you had your fill of energy in the bubble bath and slept soundly in your luxury mobile home? You can now go and discover the highlights of the Broceliand forest such as the Val sans retour and the golden tree, the Barenton fountain, the Trécesson castle, the Comper castle and its lake where the fairy Viviane raised Lancelot du lac. Take the many paths through the forests of oak, beech, Scots pine and maritime pine. On your way, you will come across magnificent old trees such as the Guillotin oak and the Ponthus beech. The forest of Broceliande also contains some very beautiful megalithic sites such as Merlin's tomb, Vivian's Hotié and the Giant's tomb. After exploring this fantastic world on foot, by bike or on horseback, you can return to your mobile home and relax in your private garden while waiting for the campsite's themed evening.