Are you looking for a campsite in Southern Brittany in the heart of nature with quality facilities, spacious and comfortable pitches suitable for caravans and motorhomes, fully equipped luxury accommodation, a friendly atmosphere as well as activities and entertainment for the whole family? Welcome to Domaine de Kervallon, an open-air hotel located in Morbihan, just a few minutes from Rochefort-en-Terre.
Mobile home rental near Rochefort
After a few laps in our heated swimming pool while your children slide down the water slides or splash around in the paddling pool, a moment of escape in the jacuzzi, an archery session or a bike ride, you will probably want to relax. Our establishment offers a wide range of prestigious mobile homes with fully equipped kitchen (crockery + equipment), one or more bedrooms, a bathroom and separate WC. We have selected several models and sizes (22 to 43 m2, 2 to 7 persons) to guarantee you an exceptional holiday while controlling your budget. The mobile home is the ideal solution for couples, groups of friends and families who wish to enjoy the pleasures of a campsite and its green surroundings, the comfort of a house and the privacy of a charming hotel. Aesthetic, compact and very well equipped, our mobile homes are installed in large plots and have an outdoor terrace that will allow you to share your meals in your private garden. Do you want to experience a unique adventure? Book a gypsy caravan or other unusual accommodation (hut, safari tent, cottage).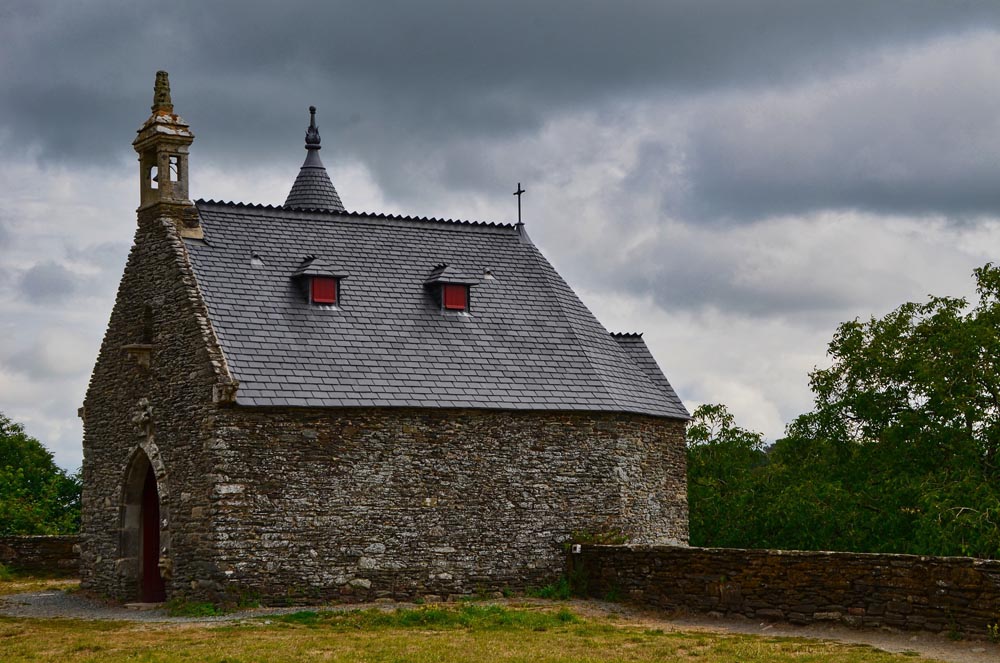 Tourism in Rochefort-en-Terre
What to do in Morbihan? If you are asking yourself this question before booking your holiday rental in southern Brittany, rest assured that your programme of visits will be filled very quickly. Why not start with Rochefort-en-Terre? City of character, town in bloom, most beautiful village in France, favourite village of the French… This town of 600 inhabitants has received many labels and distinctions. Situated to the south of the Landes de Lanvaux and close to Pluherlin, Rochefort en Terre lives to the peaceful rhythm of the river that runs through it, the Gueuzon, a tributary of the Arz. It contains magnificent stone buildings in a very good state of preservation such as the Lion Tower, the collegiate church of Notre-Dame-de-la-Tronchaye, the castle and the house of 1966. If you are exploring this fabulous city of character, take the opportunity to visit the Prehistory of Brittany Park in Malansac.