Cheap campsite in Brittany


in Morbihan
Are you planning to discover the Gulf of Morbihan, the Côte des Mégalithes and the Armorican Massif during your next holiday? Book your pitch or prestige accommodation at Domaine de Kervallon, one of the most beautiful and inexpensive campsites in Brittany with a water park in the Morbihan. Located in the south of Brittany, near Vannes and Lorient, our open-air hotel is set in a beautiful wooded park. By booking your rental now, you will benefit from the best prices, be able to seize the best opportunities and choose a cheap package adapted to your needs and your budget.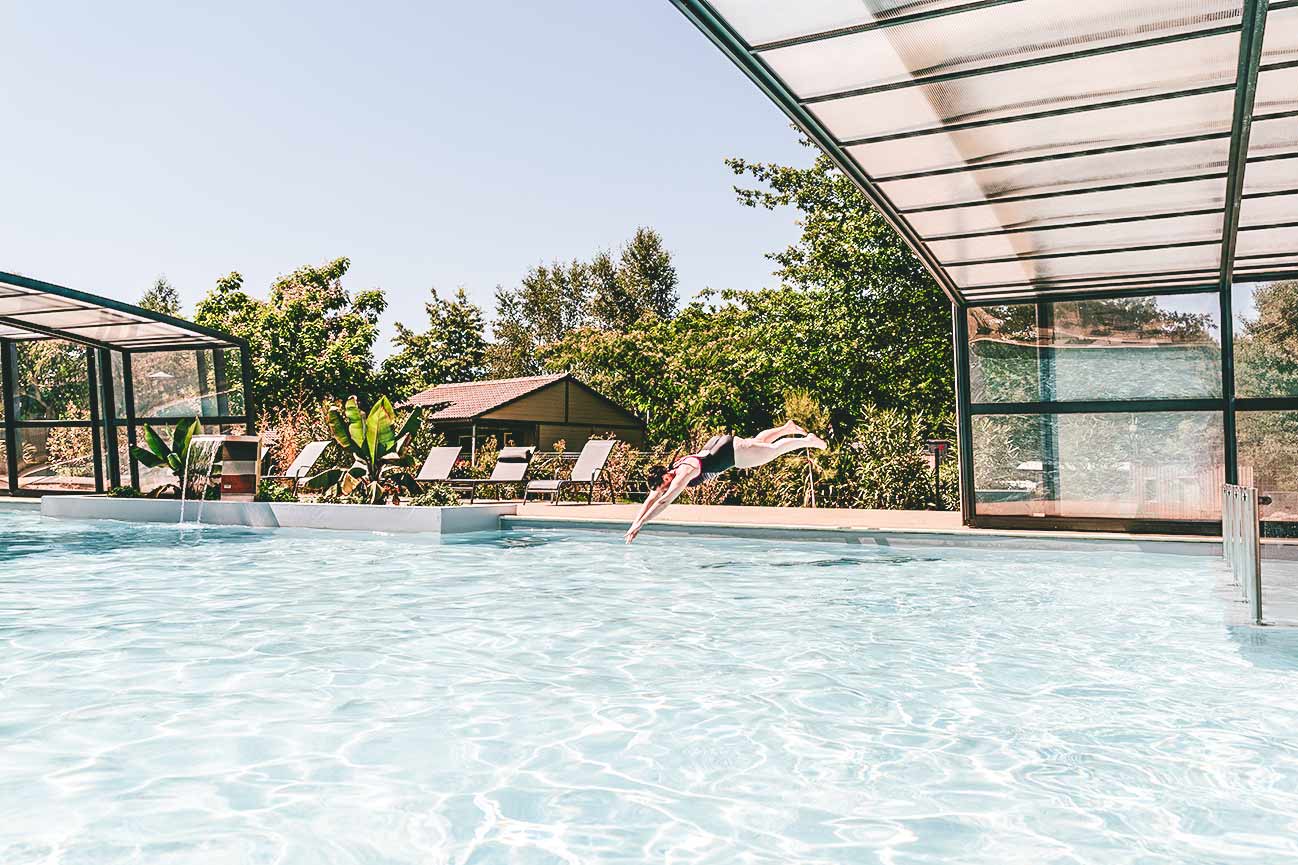 A swimming pool and exceptional accommodation for a small budget
Cheap campsite Morbihan with swimming pool
Are you looking for a cheap campsite in Brittany?
However, there is no question of saving money without making the most of your stay. Our establishment has a superb water park with a heated swimming pool, slides and a paddling pool dedicated to the little ones who love to play and splash around in the water. Our water park also has a solarium where you can sunbathe after swimming. For an economical campsite holiday that is 100% relaxing, come and recharge your batteries in our sauna and whirlpool after your visits. What are you waiting for to start your hunt for good deals and promotions at the 4-star campsite Morbihan, campsite with water park in Southern Brittany?
Rent a mobile home at low cost in Caro
Maximum comfort with great rates
Our campsite with jacuzzi offers a wide range of mobile homes for rent in Morbihan, reasonably priced, modernly designed and fully equipped accommodation for up to 7 people. Our mobile homes are the ideal solution for families and groups of friends looking for luxury accommodation at low prices. Our unbeatable prices are set in large plots of land bordered by natural hedges in the heart of Southern Brittany.
Less expensive and just as comfortable as a house by the sea, our mobile homes will allow you to better control your expenses during your next holiday in Morbihan.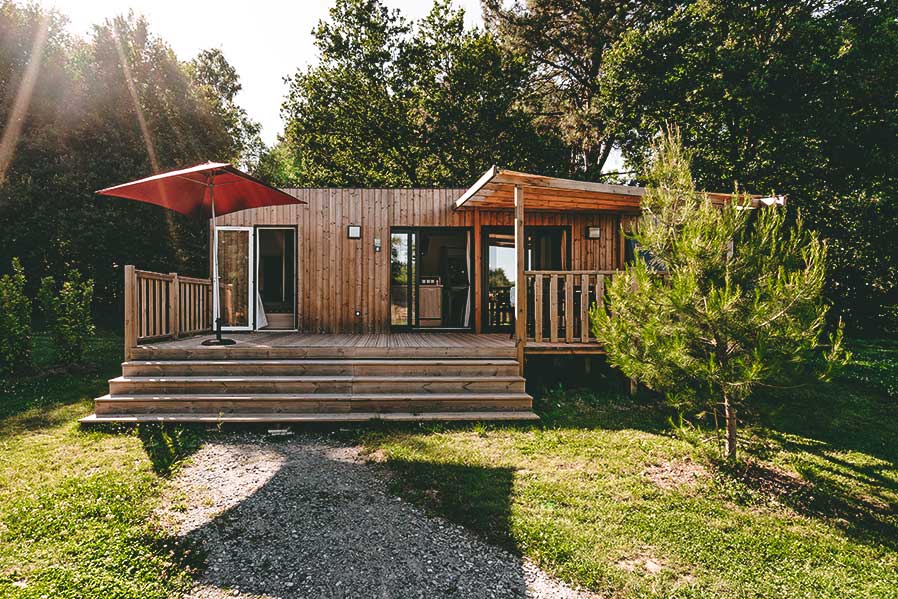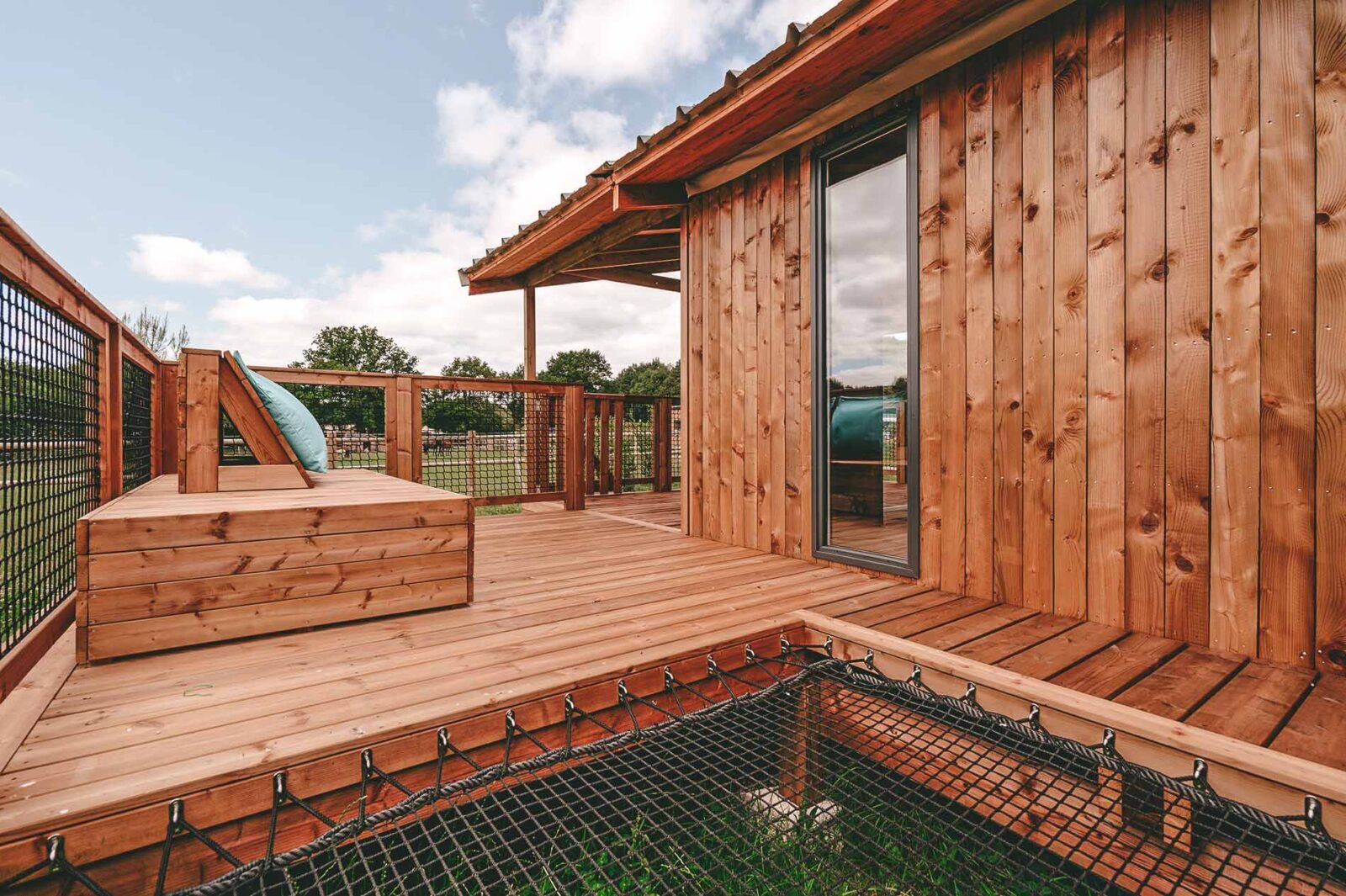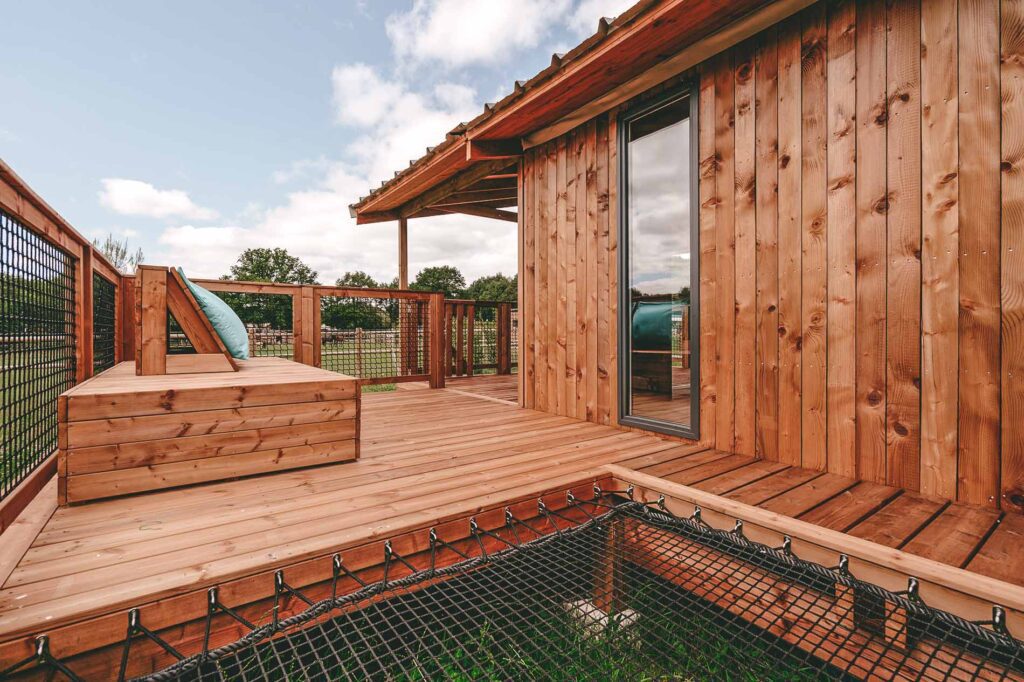 Our range of atypical accommodation includes gypsy caravans, Mongolian yurts, wooden huts, cottages on stilts and safari tents. This type of unusual rental is an excellent opportunity to enjoy a unique experience that will particularly delight children. Discover glamping in Brittany!
Would you like more information about our prices, services, facilities, accommodation, pitches or attractions in the area? Contact us and we will help you plan your dream holiday at our campsite in Brocéliande.
Unusual campsite at low cost in Southern Brittany
From the alignments of Carnac to the Eric Tabarly Sailing City in Lorient, from the ramparts of Vannes to the fortified castle of Josselin, from the surfing beaches of Guidel to the Basilica of Saint-Anne-d'Auray, southern Brittany is home to many wonderful natural and cultural sites. Why not add a touch of adventure and magic to your stay by booking unusual accommodation?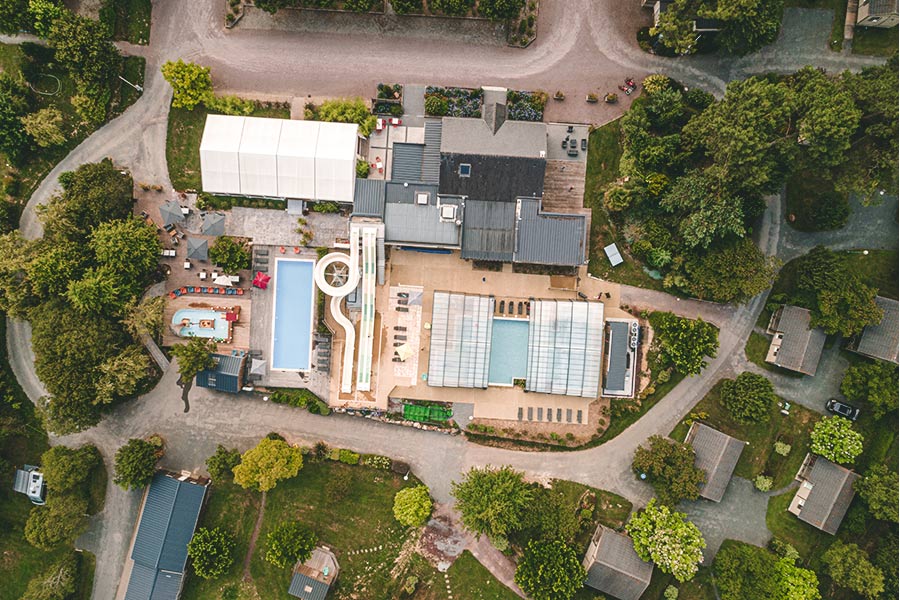 Discover our mobile homes, our unusual rentals and our pitches in the heart of nature!