KINGOLAND
ATTRACTION PARK: PLUMELIN
The Morbihan amusement park KINGOLAND is located 30 minutes by the RN24 from our 4 star holiday village in Broceliande in the Morbihan. Many activities for young and old. For strong sensations discover the big 8, the pirate ship. More than 35 activities await you.
Family holidays in Kingoland in Brittany
Kingoland is an amusement park located in Plumelin and is ideal for a day of relaxation and family fun. Its attractions, adapted to all ages, are of a great variety: rides, roller coasters, water attractions, bouncy castles, but also 6D cinema and 3D films. Season passes allow you to take advantage of the park's activities and leisure activities several times if you stay several weeks in Morbihan. In addition to games and rides for the whole family, Kingoland offers two catering outlets where you can enjoy a sweet or savoury snack at any time of the day or refresh yourself with a drink under a parasol. Picnic areas are also available for catering between a family mini-golf course, a trip down the waterslide, or a thrill in the haunted house.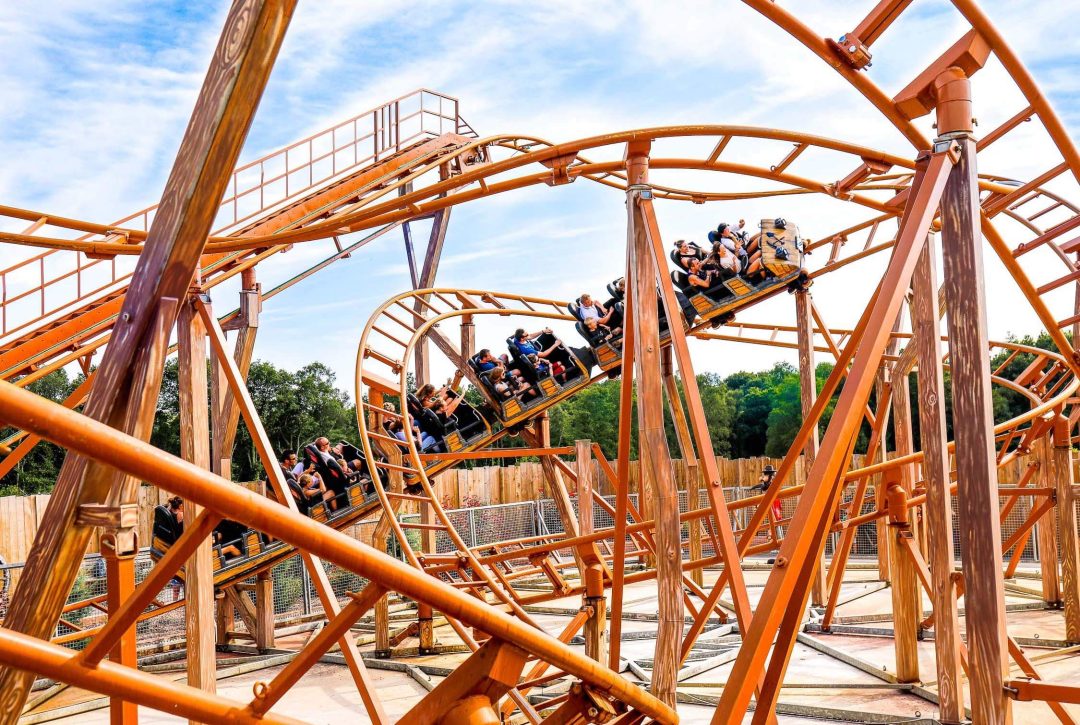 Get your thrills at the theme park in Plumelin
The park in Plumelin is composed of several attractions for young and old. Five main themes structure Kingoland. The circus includes a merry-go-round with flying chairs, a tourist train, distorting mirrors, children's playgrounds, trampolines and inflatables. A themed area around space offers virtual experiences, a dynamic cinema and an aeroplane ride. Many attractions are then inspired by the automotive world: go-karting, bumper cars and bumper boats, inflatable structures and thrill rides. The world of pirates takes you on a journey through numerous water games, the rocking boat ride and the mini-golf course. Finally, a Western area invites you to race on mechanical horses, to descend waterfalls in logs, or to immerse yourself in a virtual reality experience.