Activities
visits to Vannes
THE GULF OF MORBIHAN
This small inland sea is a natural jewel… breathtaking landscapes. It is one of the most beautiful bays in the world and yes, we assure you, you will not return unscathed. Everything is there: islands, fine sandy beaches, typical ports, lush vegetation, all in a soothing atmosphere. Don't miss the island of monks "the pearl of the gulf" in the heart of the bay!
Wilder than the island of monks, go to the discovery of the island of arz or some call it the island of captains. Walk or bike on this very flat island (highest point 13 meters!) The coastal paths are easily accessible and you will marvel at this wilderness where Siberian geese make their winter home.
On the edge of the Gulf in the commune of Séné, enjoy more than 70 km of marked trails for mountain bikers or hikers. During your walks you will discover several remarkable points of view of Morbihan: Port Anna, the tip of the bill, view on the island Boëdic, without forgetting the many villages of fishermen and oyster farmers, some of which have opened oyster bars (Montsarrac, Cadouarn or Moustérian).
Séné also has a nature reserve of more than 530 ha, the site recognized on a European scale as being one of the most remarkable spaces for its biodiversity. Take advantage of your vacations at Domaine De Kervallon to visit this reserve which will plunge you into the marshes of the Gulf of Morbihan.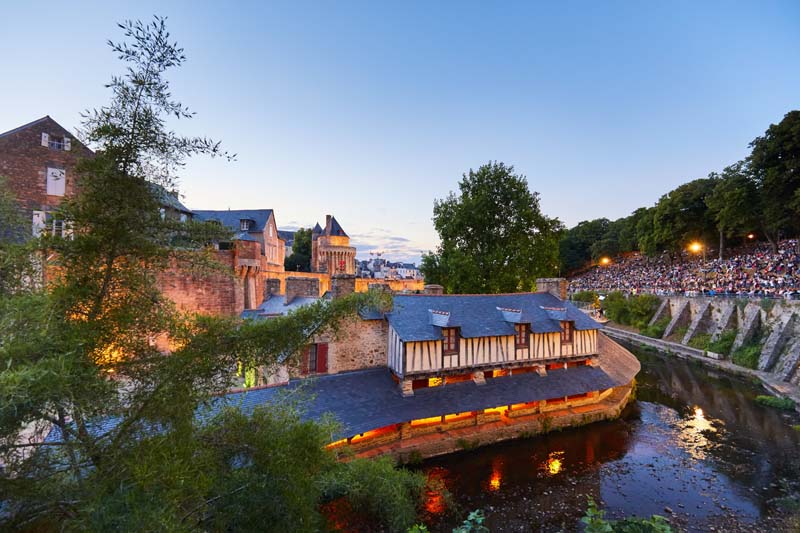 25 minutes from Kervallon, the gateway city of the Gulf will surprise you with its historic heart and its timber-framed houses, its marina, its market and its many seafood restaurants. Vannes, a seaside town, has recently opened a casino. Departure city for cruises in the Gulf of Morbihan