TOURISM IN
BRÉAL-SOUS-MONTFORT
Bréal-sous-Montfort is a commune of Ille-Et-Vilaine, located near Rennes and about half an hour from the campsite Domaine de Kervallon in the heart of the Brocéliande region. Relax by the river Meu and enjoy the many ponds. Discover the two castles, emblematic historical monuments of Bréal sous Montfort: the Château du Molant and the Château de la Haute-Forêt.
Visit to the town of Bréal
The town of Bréal-sous-Montfort is located in the department of Ille et Vilaine and can be defined as a town in the heart of the countryside. It is part of the greater Rennes suburbs. It is best known for being one of the gateways to the Broceliande region. A rural town with no less than 57 km of walking routes and 20 km of cycling routes. To the north of the town, you will go along the Cramoux ponds, freshwater fishing enthusiasts will be delighted with this place, in which you will appreciate the peace and serenity. It is also an opportunity for walking enthusiasts to explore the paths around the ponds. In the heart of Bréal-sous-Montfort, you will admire several examples of noble houses, more precisely manor houses. These are residences similar to castles but smaller, built with beautiful stones: Moland manor, Haye Fossard…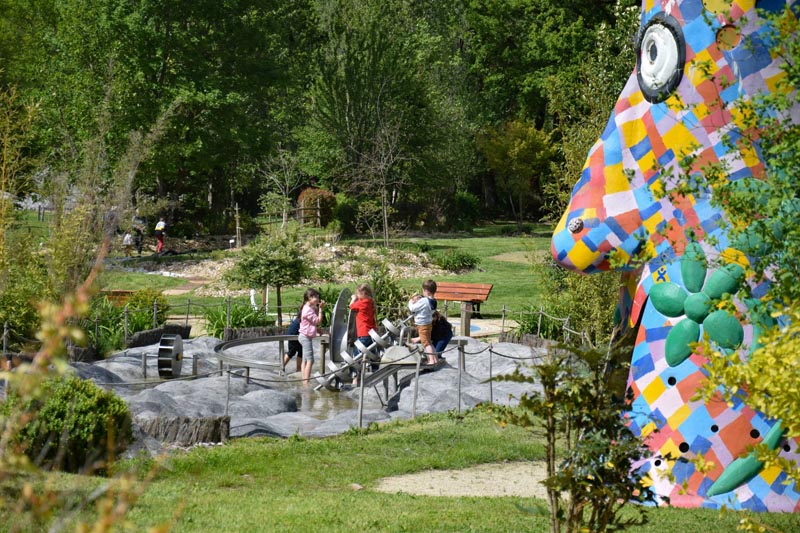 Tourist attractions in Bréal-sous-Montfort in Morbihan
Welcome to the land of Broceliande, a world of magic and legends. The forests of Paimpont and Broceliande are home to mythical stories that can be found in children's stories and cartoons. Merlin the magician is the most famous of them all. Originally this place gave birth to Breton legends which were taken up and transformed into a story by Walt Disney. But Broceliande is more than a tale, it is an experience to be lived with a multitude of possibilities: nature, heritage, history…
Enjoy beautiful walks, bike rides, horse rides or even electric bike rides on more than 200 km of marked routes. Are you a fan of legends? Sign up for the guided and storytelling walks and give yourself a real moment of reverie. Brocéliande is also a place for sports: fishing and water sports. Discover the rich heritage of the area, through its museums, castles and manors, religious buildings or megalithic remains.