Located near Caro and La Gacilly, in Southern Brittany, in a wooded park perfectly integrated into nature, the Domaine de Kervallon offers several prestigious mobile homes that will guarantee you optimal comfort and privacy during your holidays in the Morbihan.
Mobile home rental near La Gacilly
Wake up in a fully equipped mobile home with state-of-the-art design. Warm up your coffee and have breakfast with your family or friends on the terrace of your private garden. Return to your mobile home to rest after a walk in the forest or a few laps in the heated pool of the water park. As you can see, the Domaine de Kervallon is much more than a campsite in the Brocéliande region. Our open-air hotel invites you to stay in a luxury mobile home. We have put together several ranges and sizes (2 to 7 persons, 22 to 43 square meters) so that each visitor can find the mobile home of his choice adapted to his needs, his desires and his budget. Lounge area with television, kitchen with equipment, separate room(s)bathroom, toilet: our mobile homes are designed to offer you several living spaces. Our rental offer also includes superb chalets and unusual accommodation such as Mongolian yurts, gypsy caravans, cottages on stilts, cabins and safari tents.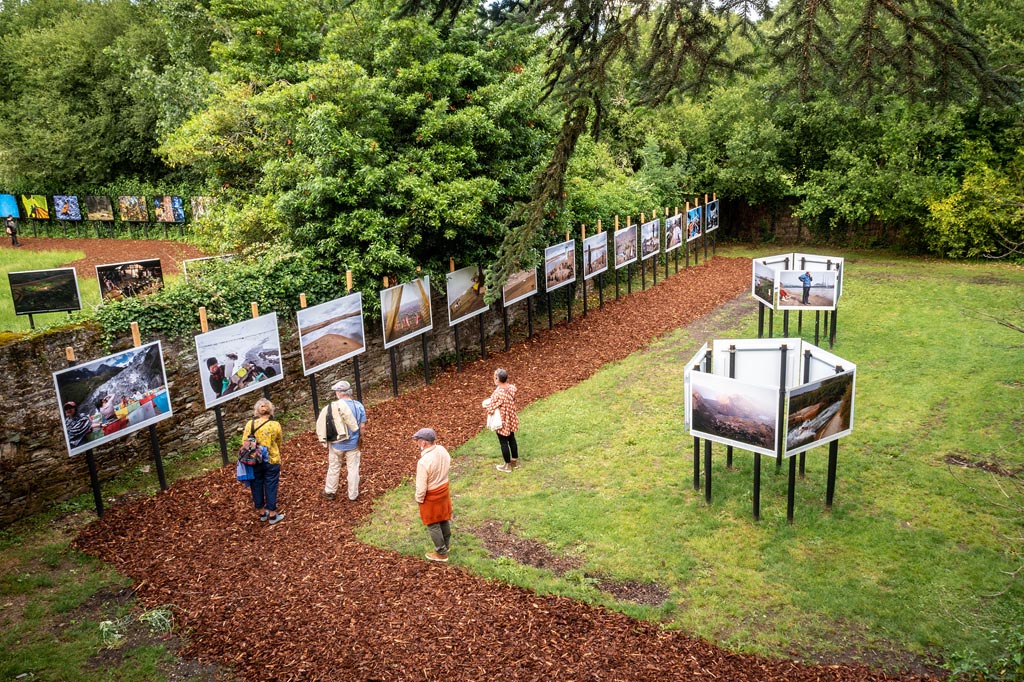 Tourism in La Gacilly
A village in bloom, a town of craftsmen and Yves Rocher's birthplace, La Gacilly is one of the most beautiful villages in bloom in Morbihan and Brittany. This village of 4,000 inhabitants, situated about 10 km from the campsite and 50 km from Vannes, seems to be living in a different era. Glass blowers, tanner, jewellers… As you walk through the narrow streets, you will see craftsmen working on their creations. Also take time to stroll through the Yves Rocher botanical garden and visit the home of this entrepreneur who firmly believed in beauty through plants. Take advantage of your stay in La Gacilly to discover the Château de la Luardaye (Saint-Martin-sur-Oust), the Manoir de Balangeard (Ruffiac) and neighbouring villages such as Bains-sur-Oust, Carentoir, Peillac and Saint-Nicolas-du-Tertre.