Campsite with


relaxation area Morbihan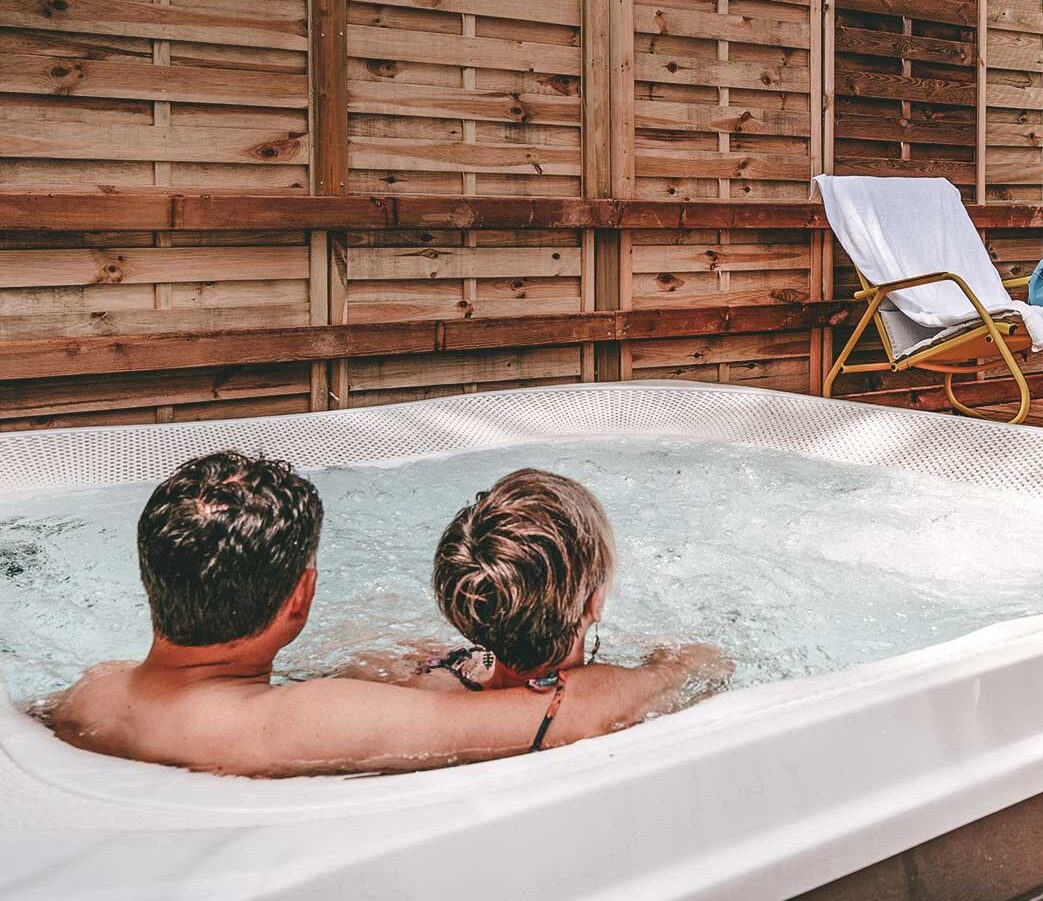 The spa
Holidays in Morbihan are also about taking care of yourself. At Domaine De Kervallon "New in 2022" we offer you a wellness area. Our chromotherapy overflow spa is equipped with 38 hydrojets and 14 air massage jets and a blower. These features make it a top-of-the-range SPA with different positions and massage of many areas.
The spa is in the open air to make the most of nature. just look up to see the starry sky or simply admire the trees around you. You also have the possibility to privatise our relaxation area.
The benefits of the SPA: the warm water improves blood flow, the hydromassage gently and simultaneously massages tense areas (hips, neck, back and thighs) and floating reduces pressure on muscles and joints.
So don't wait any longer to book your relaxation area!
The sauna / hammam
Pamper yourself with a sauna session.
Do you prefer SAUNA or HAMMAM?
There is no need to choose, you will have BOTH.
Our private relaxation area is undoubtedly the best way to enjoy a magical moment. Fully enclosed you will spend a pleasant moment, we tell you a little more about the benefits of the Sauna and Hammam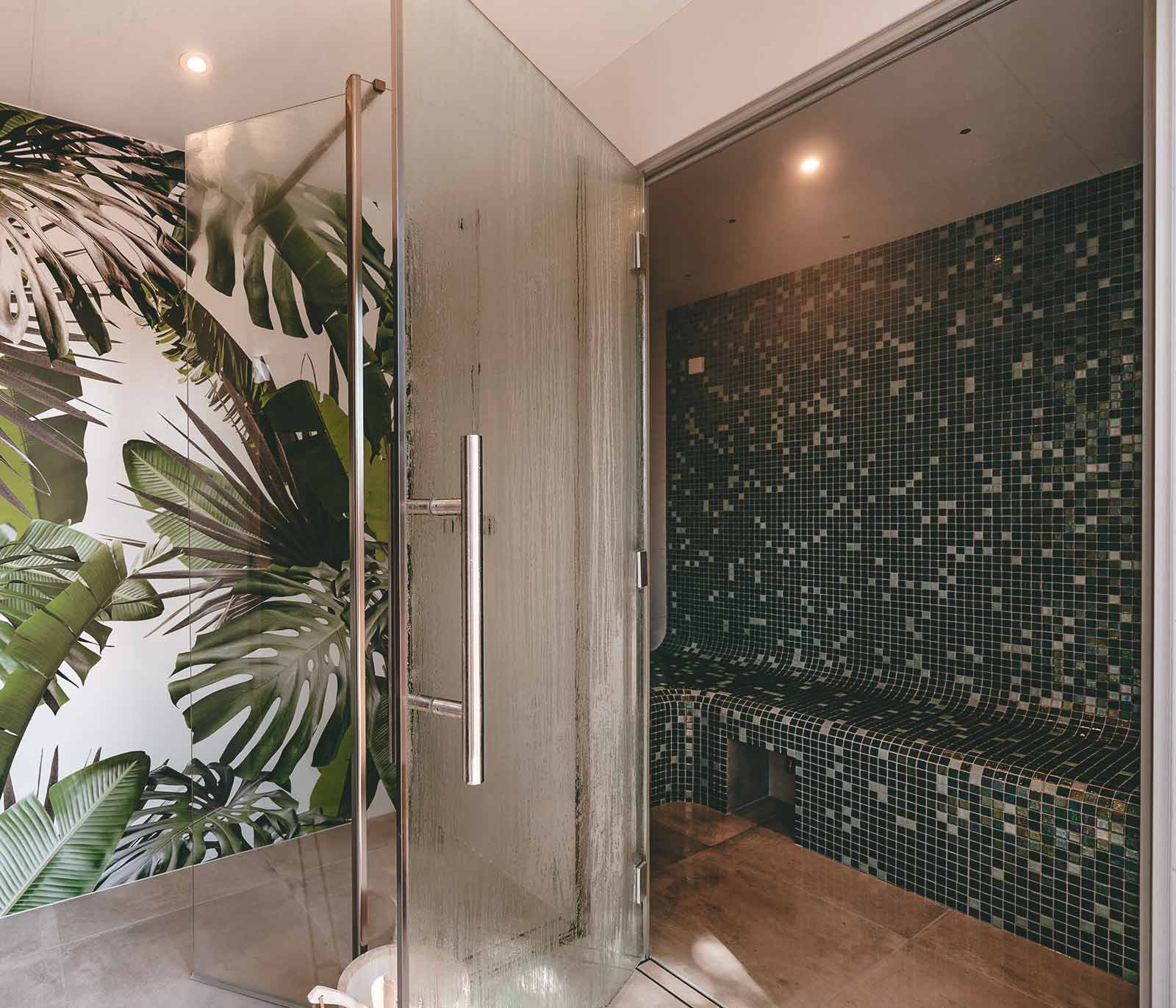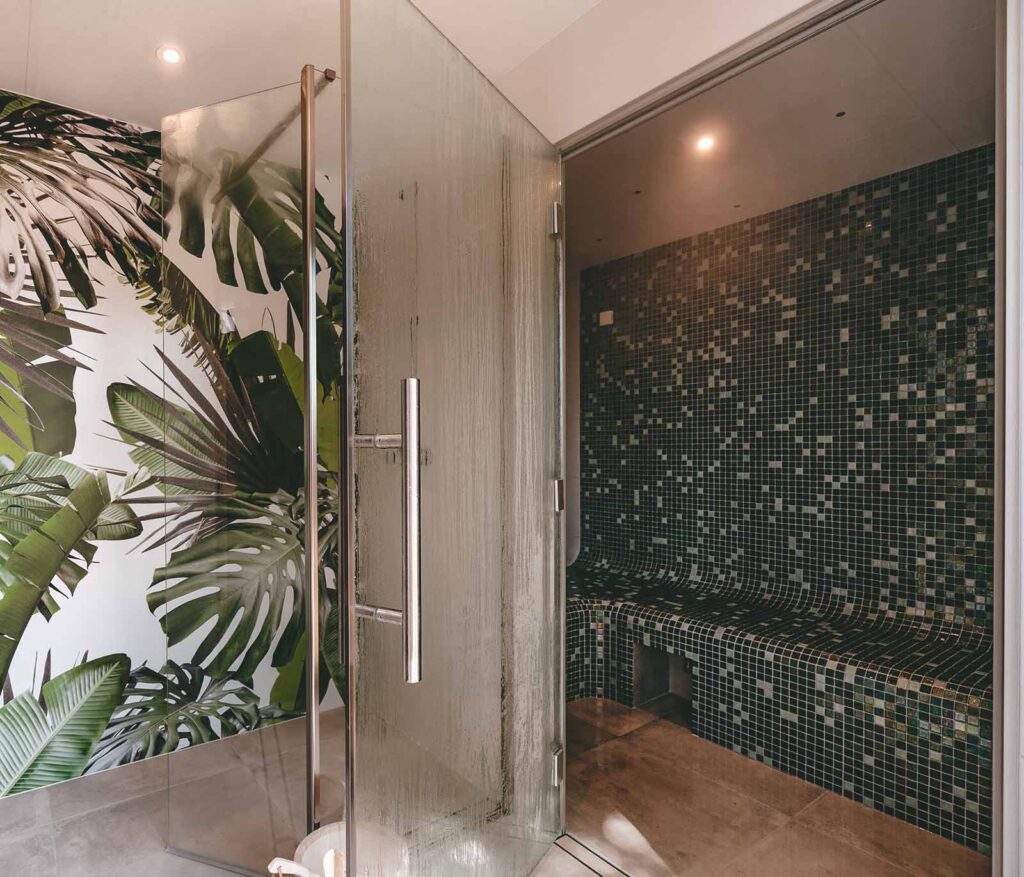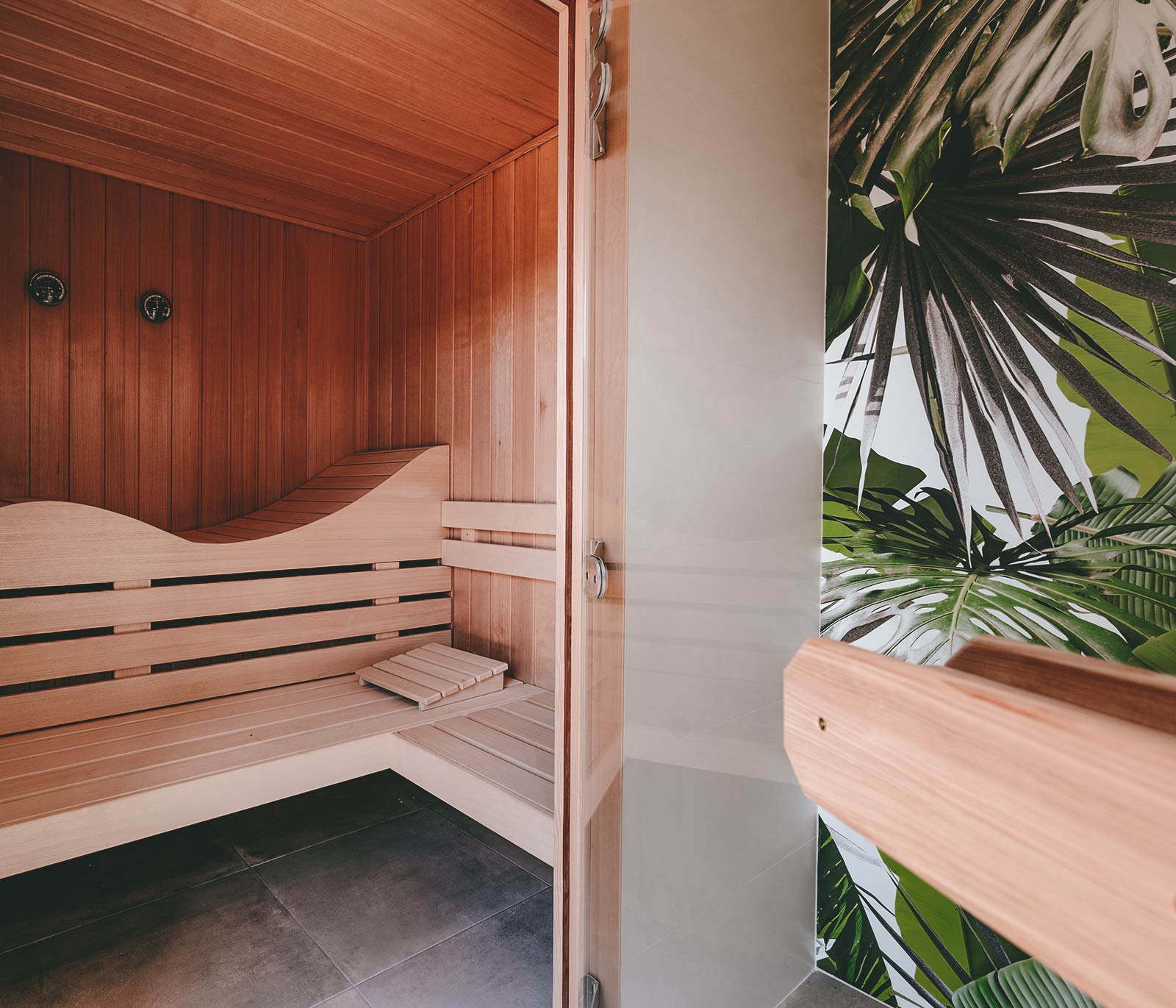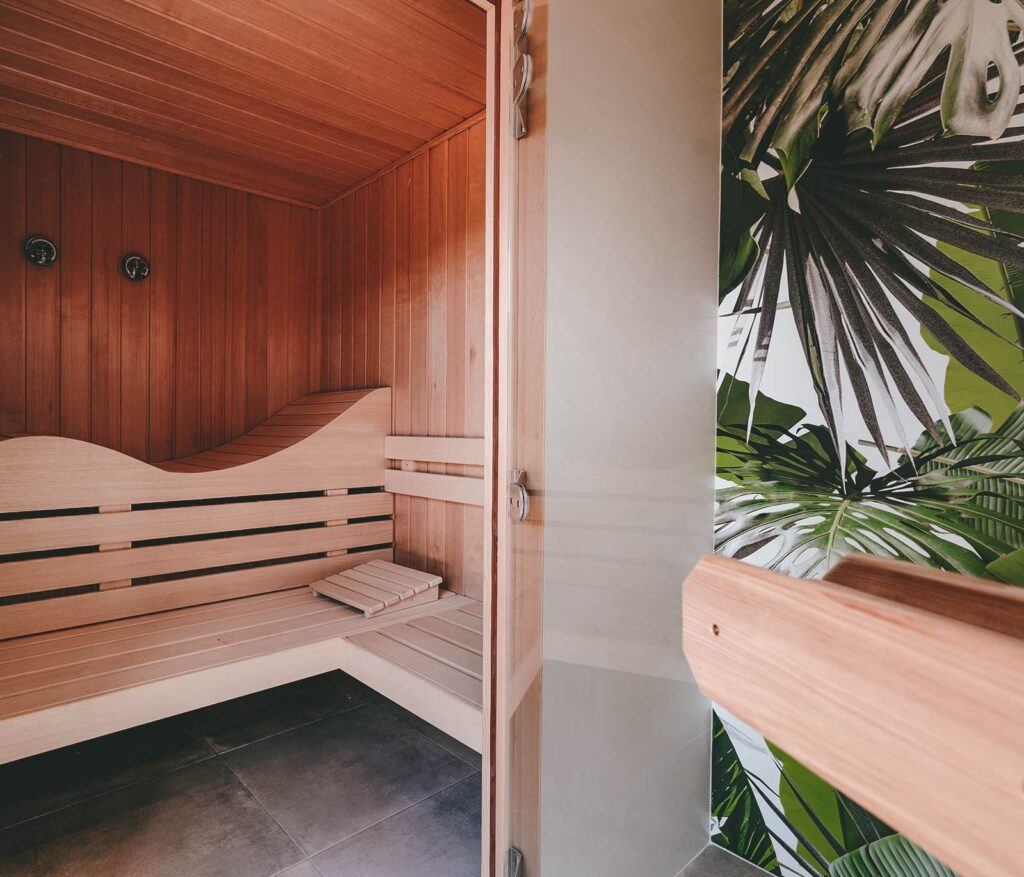 What about the sauna? DRY HEAT
The heat of a sauna is provided by volcanic stones placed in a stove at around 70°C to 80°C. Sauna is recommended to improve blood circulation and is also a good stress reliever as the body releases endorphins that relax the person. A 15-minute session is ideal. When wearing the Sauna don't forget to take a cold shower to tone your tissues and tighten the pores of the skin
And that's it, we've told you all about the benefits of our relaxation area, so don't hesitate to reserve your moment of well-being when you book.
What will the Hammam do for you? DAMP HEAT
The hammam is a place of relaxation which allows you to evacuate the stress of everyday life, the chromotherapy will bring you in addition of the softness and a moment of great rest. Muscle pain and various tensions will gradually disappear. The ideal for a good steam room session is to do a 10 minute session, take a break and then go back for 10 minutes. the hammam will also give you a soft and clean skin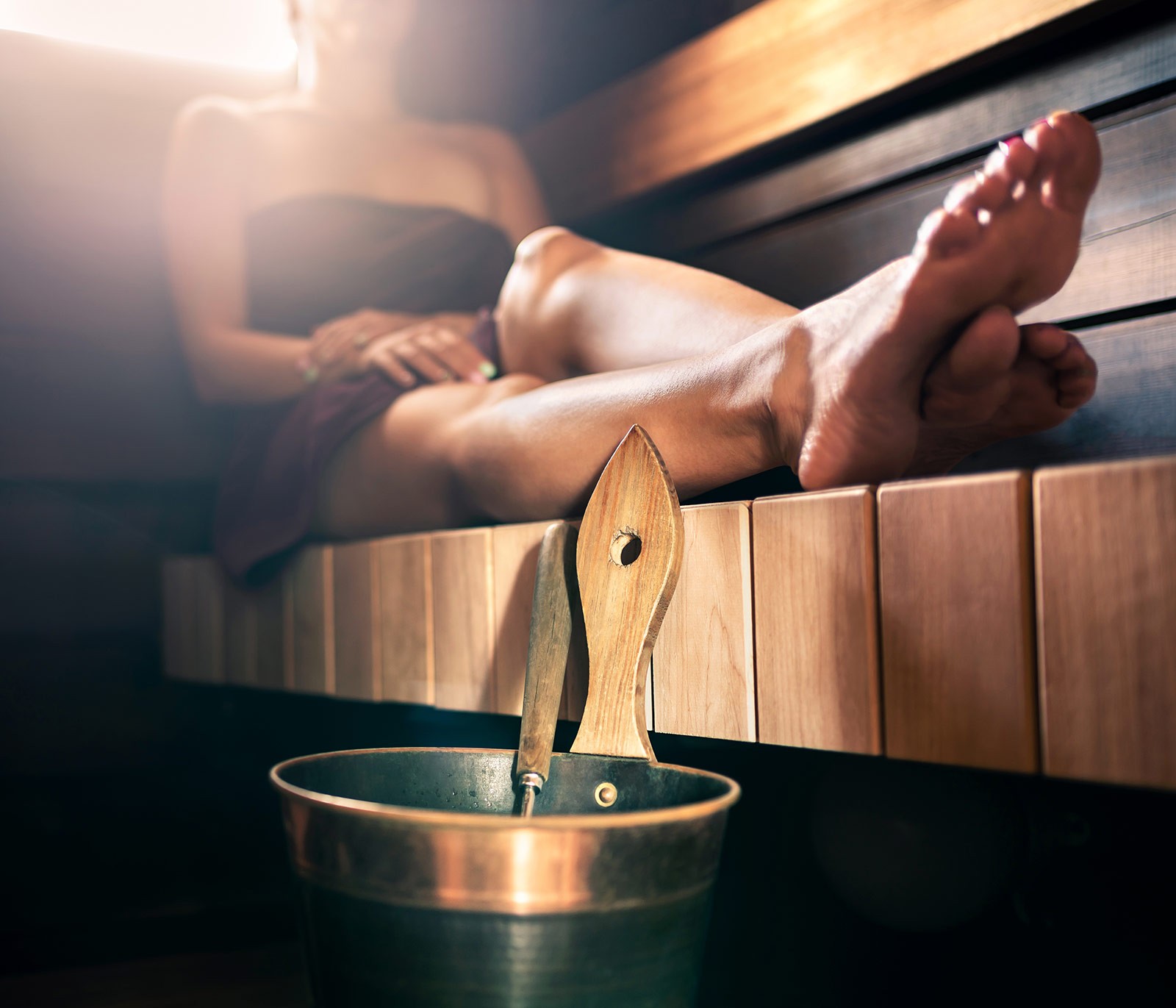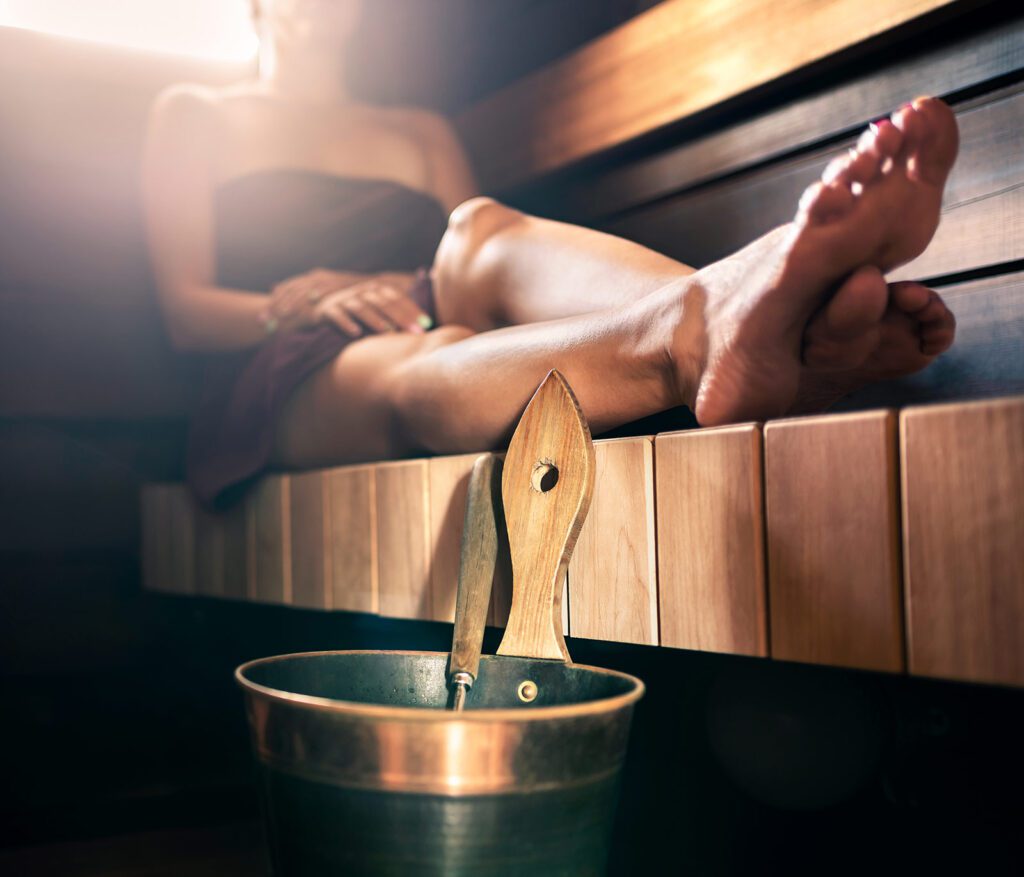 Discover the pool, our services and our catering!