A magical and evocative place, the Broceliande forest is one of the most beautiful natural sites to see in the Morbihan. Are you looking for a campsite near Paimpont for an unforgettable stay in Southern Brittany with your partner, family or friends? The Domaine de Kervallon welcomes you in a magnificent flowery and green park.
Mobile home rental near Paimpont
When planning a dream holiday with children, no detail should be left to chance. You want an establishment with an aquatic area with heated pool and slides, a spa with sauna and jacuzzi, a multi-sports ground and other quality infrastructures. You also want an open-air hotel that offers activities and entertainment for young and old, as well as services that will brighten up your stay such as a mini-market and bicycle rental. Our 4-star campsite has all the ingredients to meet the needs of the most demanding campers. And so that conviviality rhymes with intimacy, we offer you fully equipped prestige mobile homes from 22 to 43 m2 which can accommodate between 2 and 7 people. Mobile homes, luxury cottages, luxury chalets suitable for people with reduced mobility (PRM), lodge cabins and safari tents for the adventurous: our rental offer includes various mobile home models. Compact and modern, our mobile homes have a kitchen with crockery and equipment, separate bedrooms and an outdoor terrace with garden furniture. What are you waiting for to book your holiday home?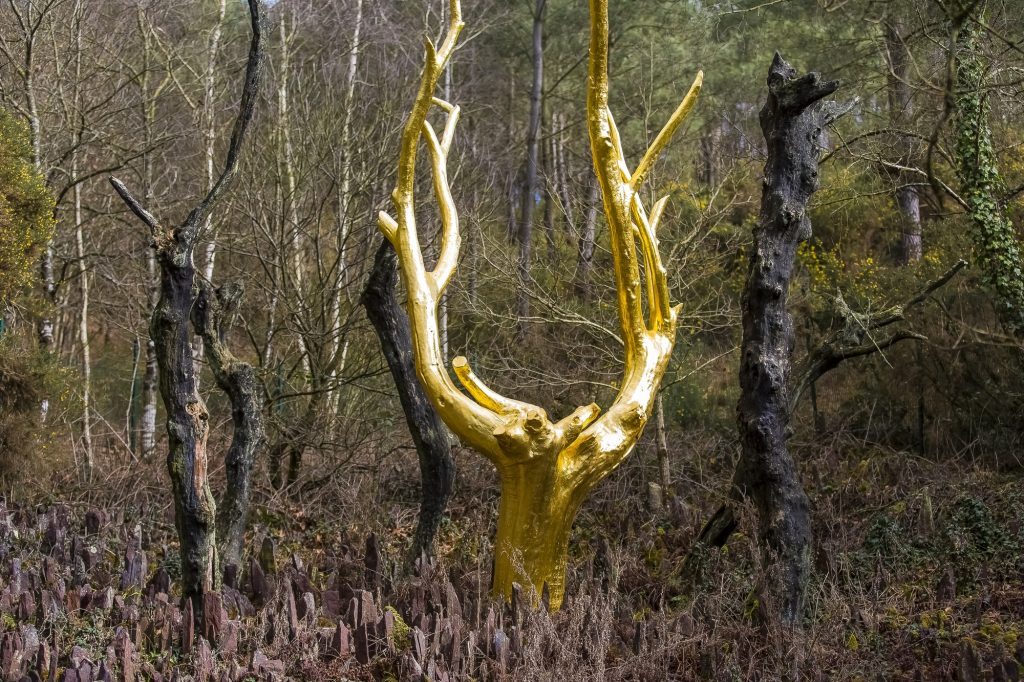 Tourism in Paimpont
From our campsite in Brocéliande, you can reach one of the highlights of this legendary forest, Notre-Dame-de-Paimpont Abbey, in a few minutes by car. This magnificent construction erected at the foot of a pond is an excellent starting point for your tour of the megalithic sites: Merlin's tomb, Barenton fountain, Hotié de Viviane, tomb of the Giants…
In the forest of Paimpont, you will also have the opportunity to admire extraordinary secular trees such as the Ponthus beech and the Hindrés oak. End your visit with the Val Sans Retour and the Golden Tree (Tréhorenteuc). If you are a history buff, make a diversion to the Paimpont forges, a site that recalls the metallurgical past of this commune in Ille-et-Vilaine. Finally, to soak up the atmosphere made in Brocéliande in 40 minutes, head for the Door of Secrets in Paimpont. This scenography invites you to enter Pierre's house with a forest ranger who knows the forest like the back of his hand.
Let yourself be transported into the magical and emotional world of Broceliande.